The crawler component drives the data aquisition system, creating a new input stream for the validator and indexer components to process in turn. User queries through the public search interface drive the public query system; ultimately query objects will be used to key results in a cache so that fresh results can be served more rapidly. See the system components page for a more detailed description of the components.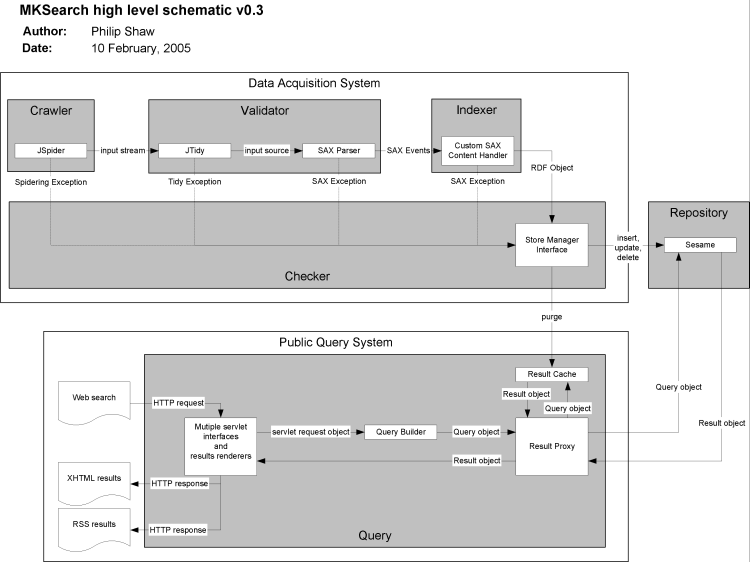 This document was last modified by Philip Shaw on

2005-02-10 09:11:47
Copyright MKDoc Ltd. and others.
The Free Documentation License http://www.gnu.org/copyleft/fdl.html